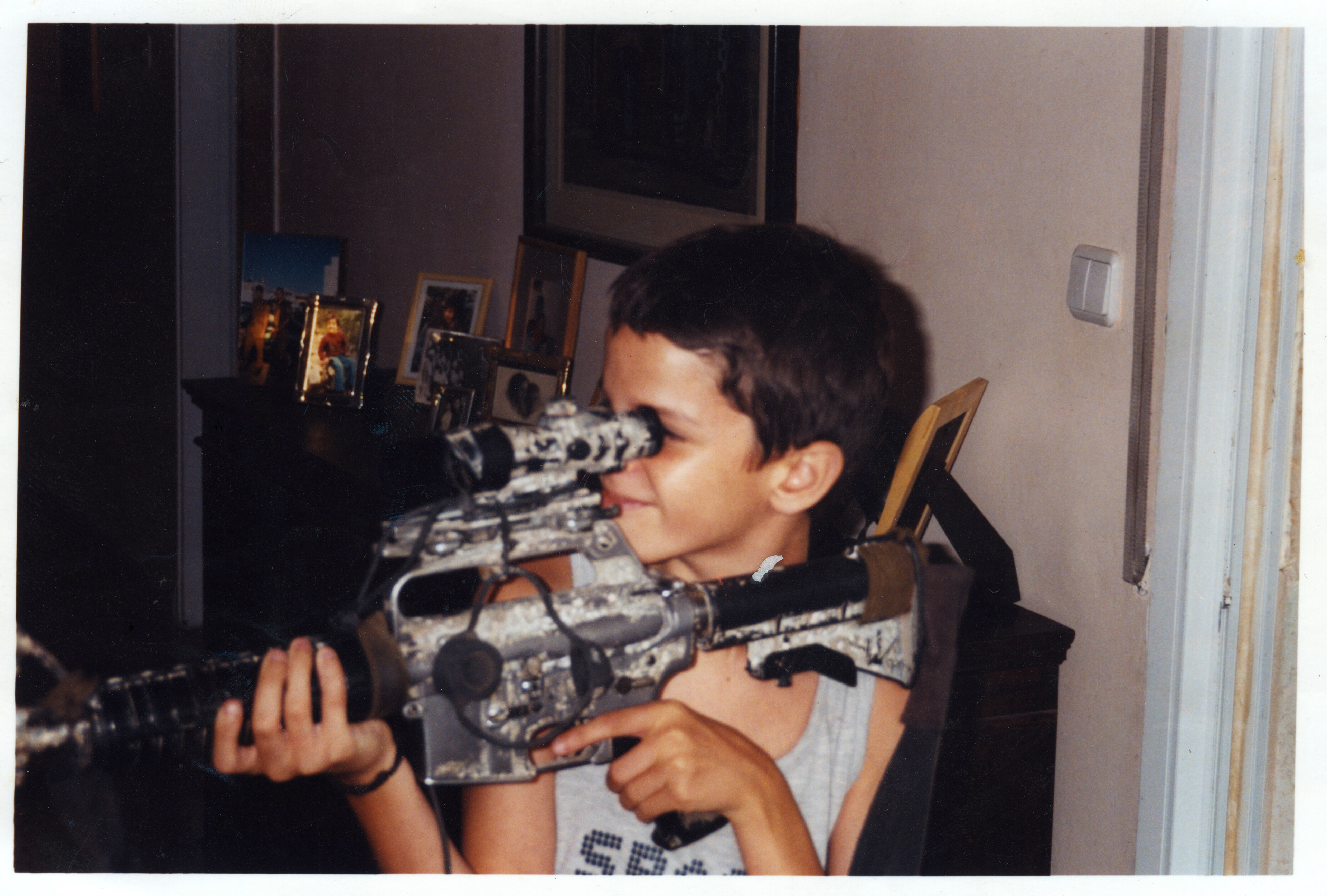 Adam Liam Rose (b. 1990) is an interdisciplinary artist working across sculpture, photography, video and installation.  Born in East Jerusalem and raised mostly in the United States, his works investigate the aesthetic systems of power embedded within architecture.  Rose draws inspiration from political realities in Israel/Palestine and the United States, often looking to structures of separation and control whose intentions either manifest outright, or slither beneath the surface.  His works navigate ideas around artifact, "history," and collective memory, uncovering how these distinct categories coalesce into feelings of place or "placeness."  Utilizing and subverting utilitarian materials including paper, textiles, and plywood, he creates a space for dialogue between the permanent and the ephemeral, the physical body, and the history embedded in objects. 
Rose has exhibited at museums and institutions including the Jewish Museum (New York, NY), the Chicago Artists Coalition (Chicago, IL), Javits Convention Centre (New York, NY), Mana Contemporary (Chicago, IL), Sullivan Galleries (Chicago, IL) and Rose Gallery (New York, NY).  He was awarded artist residencies at Ox-Bow School of Art (Saugatuck, MI), A-Z West: Institute of Investigative Living (Joshua Tree, CA), the Vermont Studio Center (Johnson, VT) and the Chicago Artists Coalition's HATCH Residency (Chicago, IL).  In 2018, Rose will act as a Fellow within the Art & Law Program (New York, NY) and will be an Artist in Residence at the Bemis Center for Contemporary Arts (Omaha, NE).  Rose received his BFA in Fiber & Material Studies from the School of the Art Institute of Chicago ('12) and an MFA in Sculpture from Columbia University School of the Arts ('17). 
He lives and works in New York City.