Enemy Lines explores the role Jerusalem Stone and Concrete play in Jewish and Israeli identity formation both within and outside of Israel/Palestine. Jerusalem stone has both historical and contemporary links to the land and area of Jerusalem, while concrete plays a major role in the funerary/memorial culture of Judaism in Israel and Europe.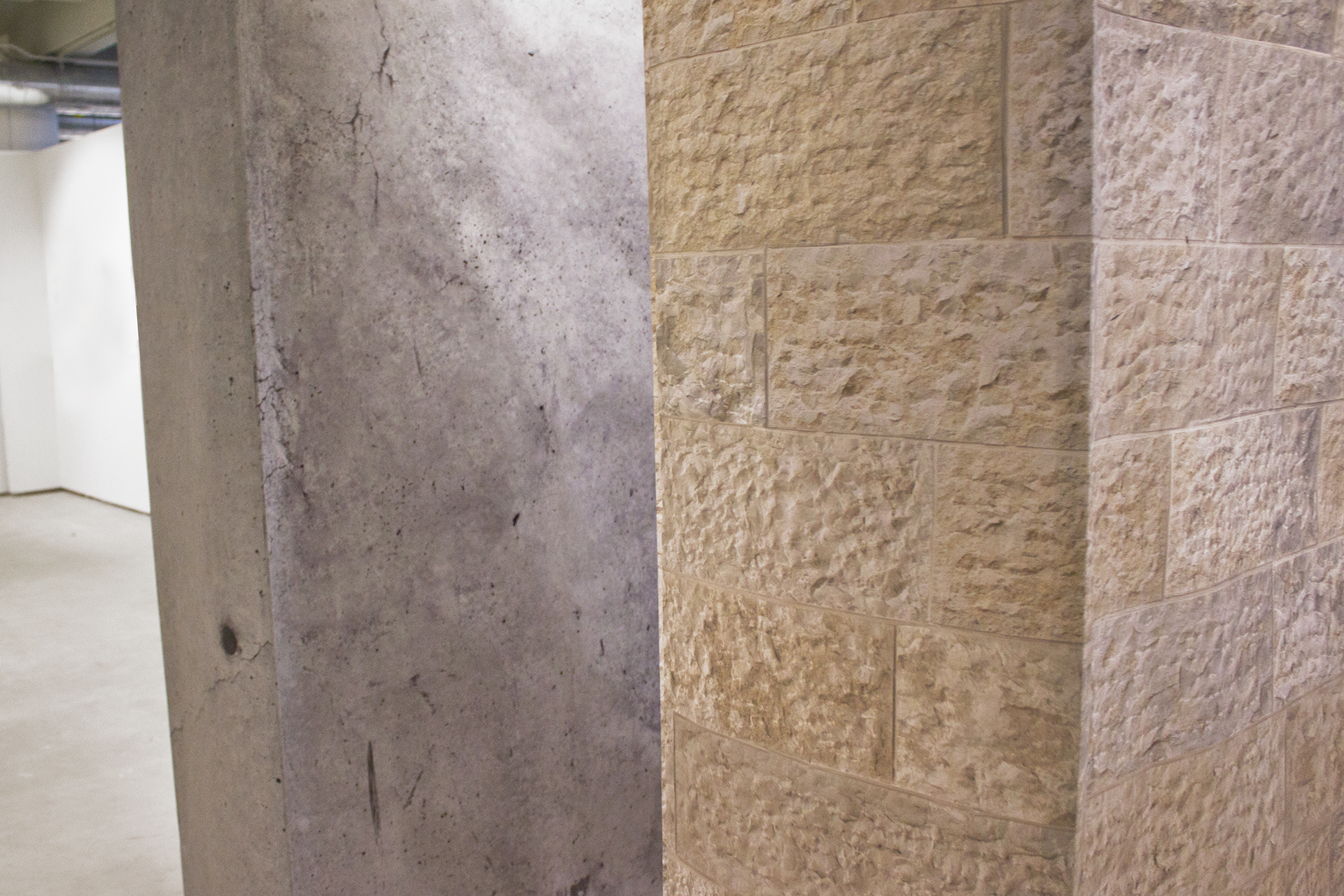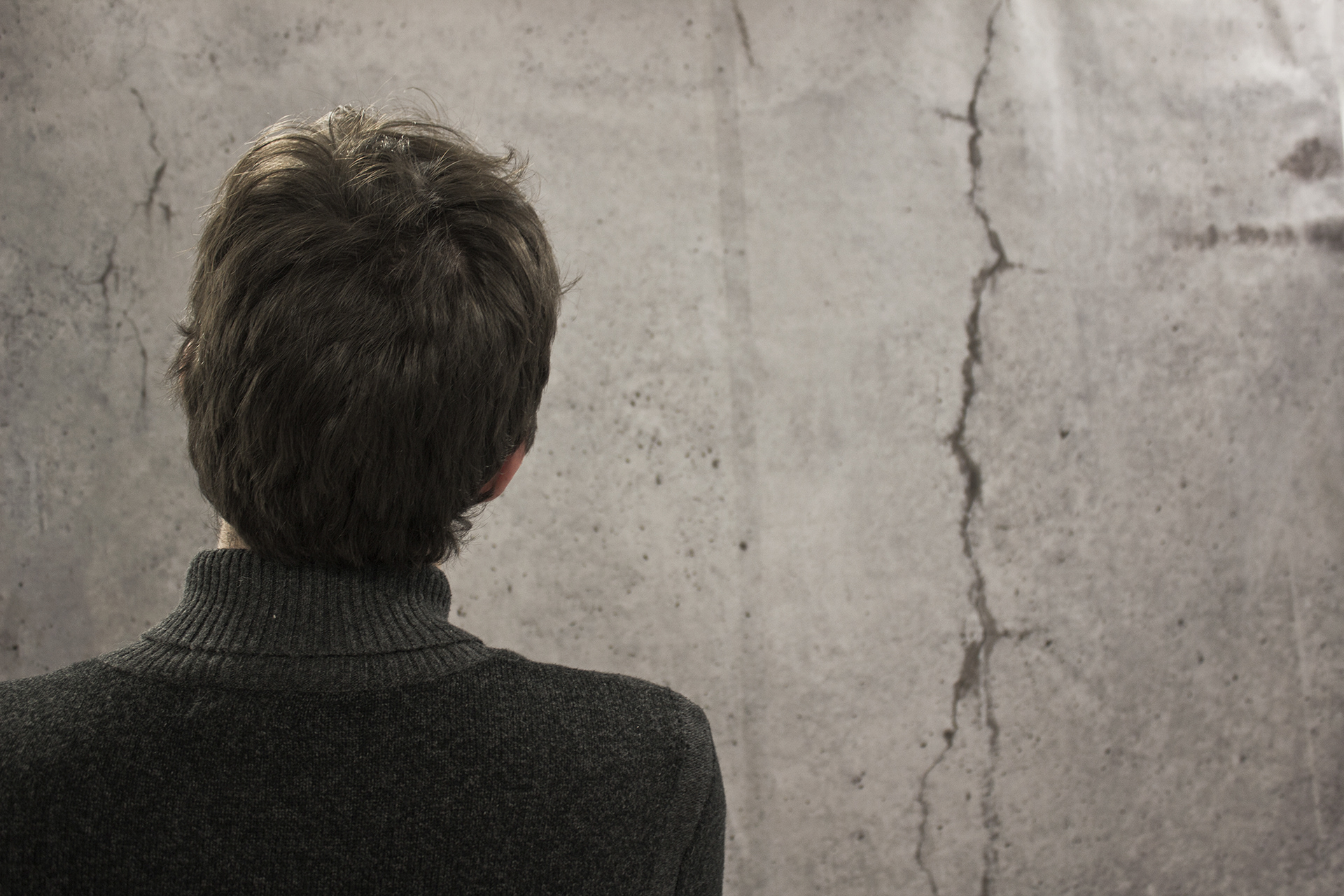 Installation view at the Sullivan Galleries, The School of the Art Institute of Chicago, IL. 
Photographs of Jerusalem Stone and Concrete on non-archival, non-acid-free bond paper. each wall is 6 x 2 x 7.5 feet. 2012.