"Stages of Fallout," a solo exhibition at The Java Project, Brooklyn, NY. Graphite drawings framed in steel and works on paper with gouache, conté, and acrylic.
 

 (September 4, 2020 - October 20, 2021)
​​​​​​​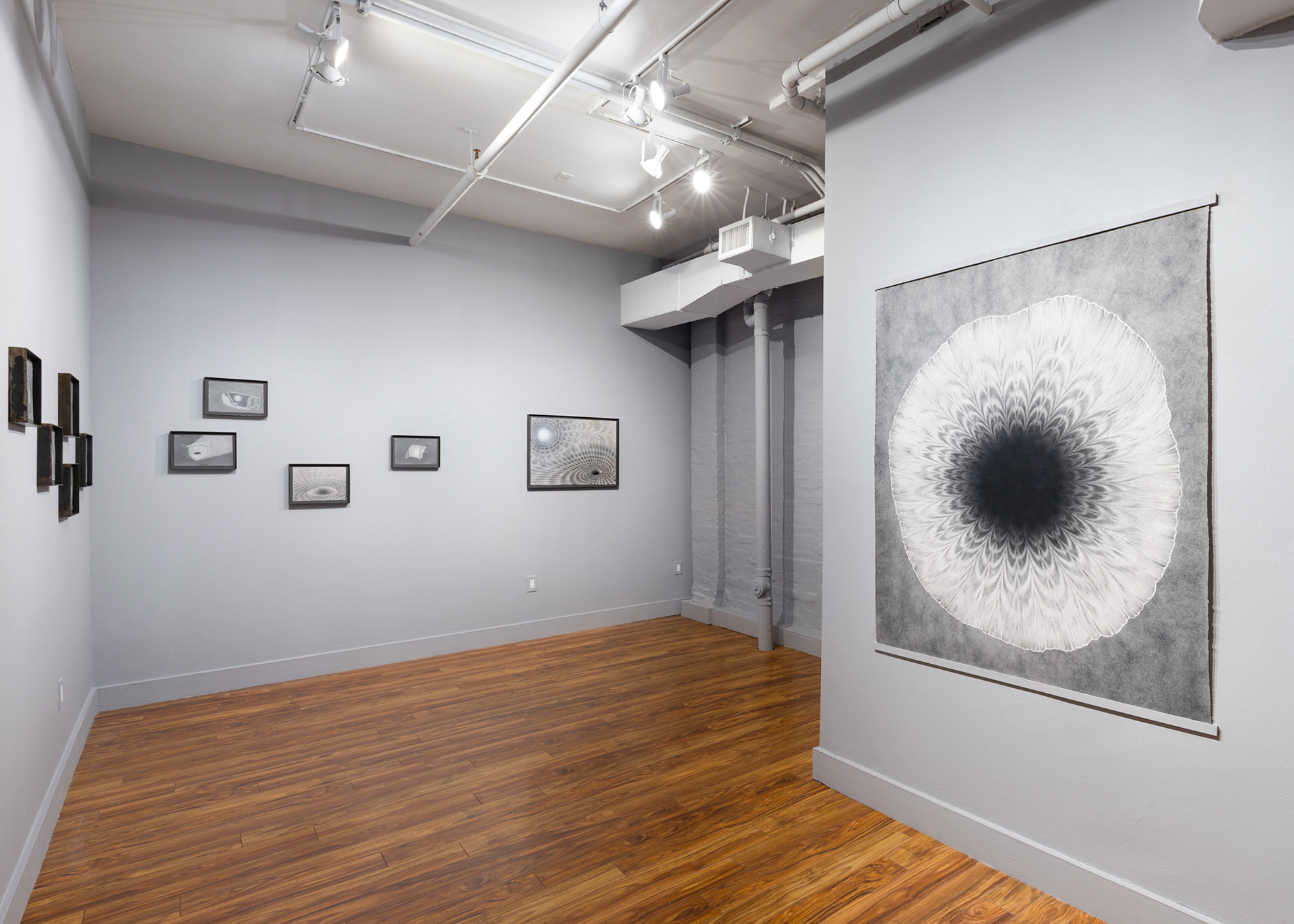 The Java Project is pleased to present a solo exhibition of works by Jerusalem born, Brooklyn-based artist Adam Liam Rose. In Stages of Fallout, Rose offers a selection of graphite drawings and mixed media works, examining the relationship between physical and psychological spaces of "safety." Completed between 2019-2021, works in the exhibition draw inspiration from "The Family Fallout Shelter," a manual distributed to the American public in the 1950's through the US Department of Civil and Defense Mobilization. Disseminated at the emergence of the Atomic Age, the manual was created in an attempt to provide a sense of agency to an unsettled American public. Through these works, Rose explores the roles that promise, illusion, and cheap tricks play in numbing an unsuspecting public to disaster.
Rendered in dense graphite and rigorous cross-hatching, Stages of Fallout oscillates between presence and absence, as depictions of fallout shelters melt and often explode into optical illusion and celestial settings. Presented as a constellation of steel framed graphite works, they wind around the walls of the Java Project - melding paper and steel. With Stages of Fallout, Rose explores how architectural space can paradoxically lend to feelings of safety and horror – an uncanny state of being.